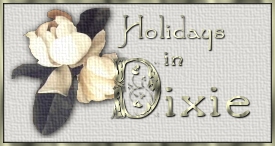 If you want to use a Holiday Index
as your join page with the 'plain' magnolia logo,
(above),I am creating some proud member
images for our use on individual holiday pages.
Available now is our original logo,
for those who join by individual holiday,
and Halloween, Thanksgiving and Christmas.
However, more will be coming soon.
You may right click and save to your
hard drive the ones you wish to use.

Below are some graphics or "gifts" to leave
when signing guestbooks, to invite
someone to join our webring or to welcome them
after they have joined. More choices
will be available soon.
These graphics created by Aquarius.
Background & Magnolia tube by Sweet & Co.
Some tubes by Cheryl Boswell.
All rights reserved.
Webring created June 20, 2000
Powered by counter.bloke.com